Bronze Memorials are cemetery memorial made from bronze and are designed to be flat with the ground when installed, as shown in the photo on the left. Mike's Laser Etching & Sartin Memorials offers a large selection of bronze memorials & bronze emblems. We also offer bronze memorial drop down vases with many of our designs.
We offer high quality bronze markers at low prices. Often times cemeteries may require bronze memorials such as these for a certain section, or even the entire cemetery. Always check with the cemetery before purchasing a monument or bronze grave marker.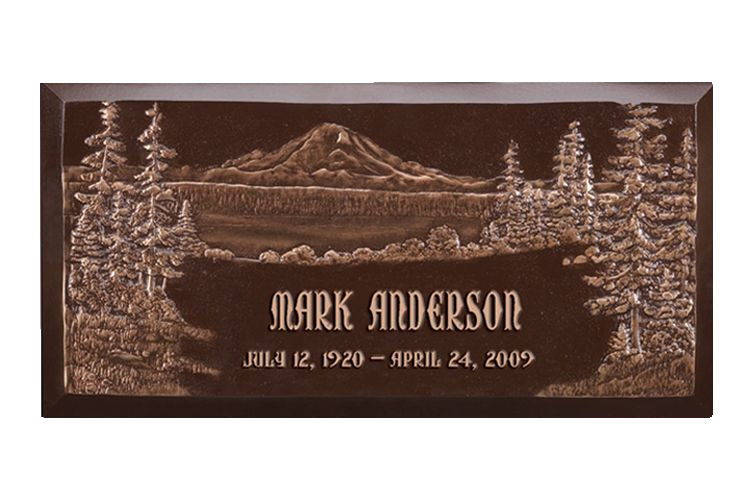 ---
---
Are you searching for a memorial but not sure about the next step? Please send us a breif message and one of our memorial consultants will reply to you within 24 hours.
Thanks!
This field is required
This field is required